How to Claim Medical Expenses?
Are you fed up with the expensive medical bills for you and your family?
Do you know that individuals all around Ireland overlook the tax relief available to them on medical and dental expenses?
You are entitled to tax back on expenses incurred not just by you and your immediate family, but also by some relatives, including parents, grandparents and siblings, where these medical expenses are met by you.
Remember not only can you claim tax back on Irish medical expenses for the above individuals but also if you pay for medical expenses anywhere in the EU.
The main health expenses that qualify for tax relief are as follows: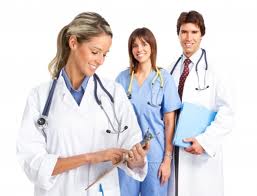 Doctors bills
Prescribed medicines
Treatment at a hospital or nursing home
Diagnostic procedures such as x-rays
Transportation by ambulance
Maternity care
Speech and language therapy for a dependent child
Treatment of eye problems
Corrective laser eye surgery
Example
In 2012, you pay in total €1,000 of qualifying Medical Expenses for you and your family.
The full amount of your medical expenses can be claimed. However, the tax relief is capped at 20%, regardless of whether you pay at the higher or standard rate of tax.
As a result, you will be able to get a tax refund of €200 (€1,000 x 20%).
Bear in mind that if you have already received, or are entitled to, a reimbursement of health expenses from your health care provider (for example from VHI/Quinn Healthcare/Hibernian Aviva), from a health board or anywhere else, then you are not entitled to a tax refund on these expenses.
However, if they don't cover the full amount, then Irishtaxback.ie will gladly apply for tax relief on the balance.